The Intriguing History of The Sycamores and Old White Lodge
The Sycamores was a large mansion in Farnborough, Hampshire and the Old White Lodge is its lodge. We look at the history of the two houses and their occupants from the 1860s through to the present day. It's a story that spans the Crimea, Boer and World War I. It shows how WW I destroyed the lives of three generations of the families that lived in the house. It includes two generals, a princess, an Empress, a Baronet, reverends, nuns, schools, landowners, ships, a suicide, several graveyards and a migration to South Africa. The Internet is truly a fabulous tool and we hope that this site inspires you to undertake similar research.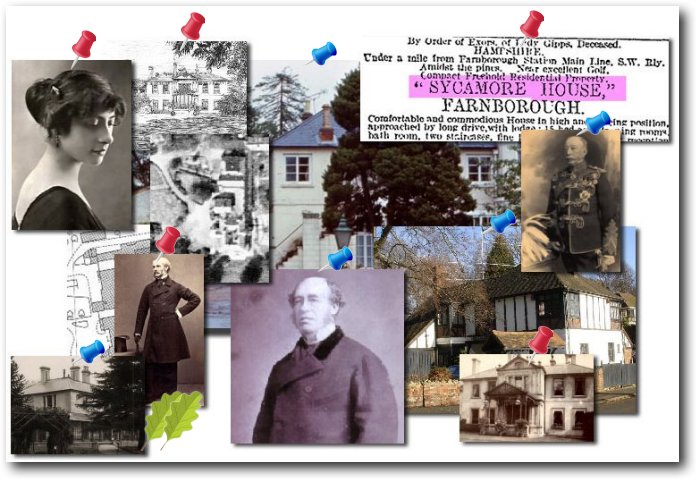 We were amazed at how much information could be found in census's, old directories, on-line newspapers, microfiched newspapers, military records, libraries and county archives - take a look at the sources we used. It was great fun tracking all this material down and items are still 'popping up'.
If you can provide further information please contact me Email: