Some of the resources we used
Aerial photographs

Farnborough Air Sciences Trust Museum

It was serendipity that the houses are on the flight path for Farnborough airport and there are quite a few aerial photographs that could be dug out - some taken by the Germans in the 2nd World war!

Maps


http://www.old-maps.co.uk


Old Hampshire Gazatteer
There are many on-line maps available on this site but don't forget to look at your local town and county libraries.
Photo libraries


Francis Frith photo library


www.cyber-heritage.co.uk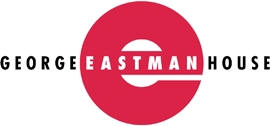 George Eastman on-line collections

Library of Congress (All available on-line - Roger Fenton's 263 Crimea Photos)


Old Picture.com


Victorian and Edwardian Photographs


Getty Images


English Heritage Images of England


New York Photograph Library
There several on-line photo libraries and these should be the first stop for you to investigate.
Census - 1841 / 51 / 61 / 71/ 81 /91 / 1901


http://www.ancestry.co.uk
Ancestry is the main site for census records, births marriages and deaths, telephone books. On the .com site you can get passenger liner records, USA records and immigrant enties into the USA.
Birth, Deaths and Marriages


http://www.ancestry.co.uk


http://www.familysearch.org (Church of the Latter Day Saints)


http://www.freebmd.org.uk


http://www.ancestry.com (Paid site)


Burkes Peerage


National Register of Archives


http://www.scotlandspeople.gov.uk


http://www.findmypast.com


http://www.ancestry24.co.za (South Africa)
Ship Passenger lists


http://www.ancestry.co.uk


http://www.findmypast.com


http://www.genealogyworld.net (South Africa passenger lists)
Cemeteries


Kensal Green Cemetery


The Brookwood Cemetery Society


Find a grave

(records of 19 million graves)


Kensal Green Cemetery (Where Sir Thomas McMahon is buried according to his obituary)

The details obtained from census's can be used here to find relatives and birth and deaths of your house's occupants.

1901 census online (Possible to view by address!)
These are the resources to find out who lived in your house before you if the house pre-dates the 20th century.
Documents


Hampshire Record Office's online archive catalogue


Durham Records Office


British Library manuscripts catalogue


UK Archives Network


Museum of English Rural Life


The Ben Smyth / Kinglake Archive [Crimea war]



The Victorian web
Lots of interesting documents can be found in your county records office - will, planning records, sales brochures etc.
Books


http://books.google.co.uk/

Internet archive


http://www.gutenberg.org
Newspapers




Times Digital Archive 1785 – 1985


The Times 1985 - 2007 archive


British Library newspaper archive

Note: This can be accessed through your local library if they have an account using a library ticket number. This is the Hampshire link)

The New York Times - select NYT archive 1851-1980 to search


http://newspaperarchive.com/ (Paid site)


The London Gazette on-line
Directories


On-line historical directories


The Monthly Official Directory of the Aldershot Division (Sheldrake), 1870


The monthly official directory of the Aldershot division (Sheldrake), 1878


THE MONTHLY OFFICIAL DIRECTORY OF THE ALDERSHOT DIVISION. ALDERSHOT (Sheldrake), 1879

There is lot of really rare information available through the use of Google Books. Some books are fully viewable while others only snippets can be seen. Either way Google opens up leads as no other other line data can.

British Phone Books, 1880-1984

The use of the Ancestry / BT directory site is quite easy when searching for known names but if your are searching for occupants of an address you will need to manually scan directories - this can take quite a lot of time and difficult after the 50s because of the size of the directories.
There are many directories that can be accessed to find out who lived in your house in the 18th, 19th and 20th century. Many old ones can be found here.



The Institute of Heraldic and Genealogical Studies
Biography


Oxford Dictionary of National Biography (log in using Library card number)
Genealogy


Genes Reunited (Use to find living relatives)
A good resource for finding descendents of previous occupiers - maybe they still have photos!
Electoral rolls


http://www.192.com/search/people.cfm
Good for use if you want to track down and talk to a living relative of a previous occupant of your house. BT directory on-line is also useful!
Military information


Commonwealth War Grave Commission


Durham County Record Office (Durham Light Infantry)


http://www.firstworldwar.com


http://www.britishempire.co.uk


http://www.military-genealogy.com


Crimea War Research Society


The South African Military History Society

(Photograph of General Sir Thomas Westropp McMahon)

UK National Inventory of War memorials

Very useful if there were World War deaths in the history of a previous occupant of your house.
Saint Michael's Abbey Press books


Story of a House: Farnborough Hill by Dorothy A. Mostyn


Jottings from a Farnborough Note Book: Memories of Victorian Far, 1922 Jessie Challacombe


Come and Live Longer at Farnborough 1929
Track down any appropriate books that have been written about your town as they may contain relevant photos.

Jo Gosney's books


The History of Knellwood


Farnborough Past


Farnborough: A Pictorial History: One Hundred Years Under the Flight Pat


Hampshire - Farnborough (Britain in Old Photographs)


Farnborough in Old Photographs: A Second Selection (Britain in Old Photographs)
Track down your local historian as they can guide you about any existing information that may be relevant.
Other Books


'The memoirs of Farnborough' by H. A. Bartlett, which is held in the Farnborough Library.


'Jotting from a Farnborough Notebook' by Jessie Challacombe, 1922 reissued 1980


Burke's 'Roll of Officers who fell in South Africa 1899 - 1902 (1921)
Off Line
Farnborough Hill School
I found much interesting material in the school library dating back to when the school was based in The Sycamores.

Farnborough Public Library (Newspapers, directories and books)


1894 to 1980s, Aldershot News on microfiche in Farnborough Public Library


Sheldrake's Aldershot & Sandhurst Military Gazette (Aldershot Public Library)


Back copies of Aldershot News - Farnborough Public Library


Rushmoor Council Archives (Planning records)


Hampshire Records Office (Winchester)


Local historians


Arthur Lunn


Jo Gosney
Although in this Internet age many resources are on line, there is much material hidden away in library or other resources and can't beat the thrill of finding some new material in on a dusty shelf!