Outside Sycamores Lodge -1919
I am so pleased to eventually turn up a photograph of the lodge before conversion in 1919 which was one of the main objectives of the research! I have to thank Sister Rennie from Farnborough Hill school for happening across this picture. The part of the lodge shown is now our dining room.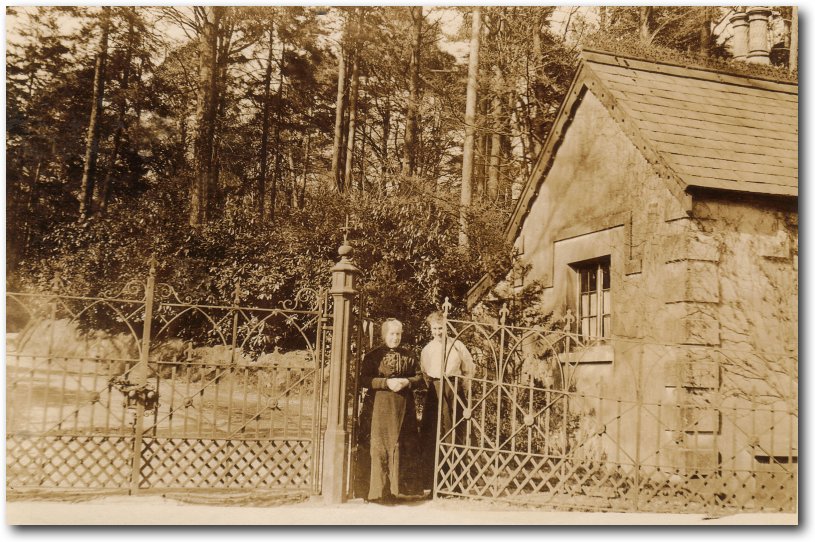 The Sycamores lodge in 1919 before conversion in 1932
Credit: Sister Rennie, Farnborough Hill school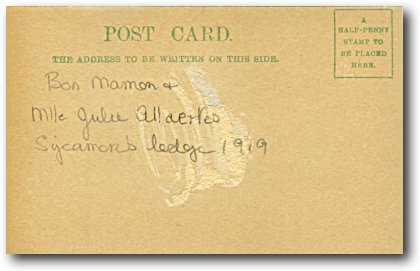 Card front indicating the names of the two women standing at the gate.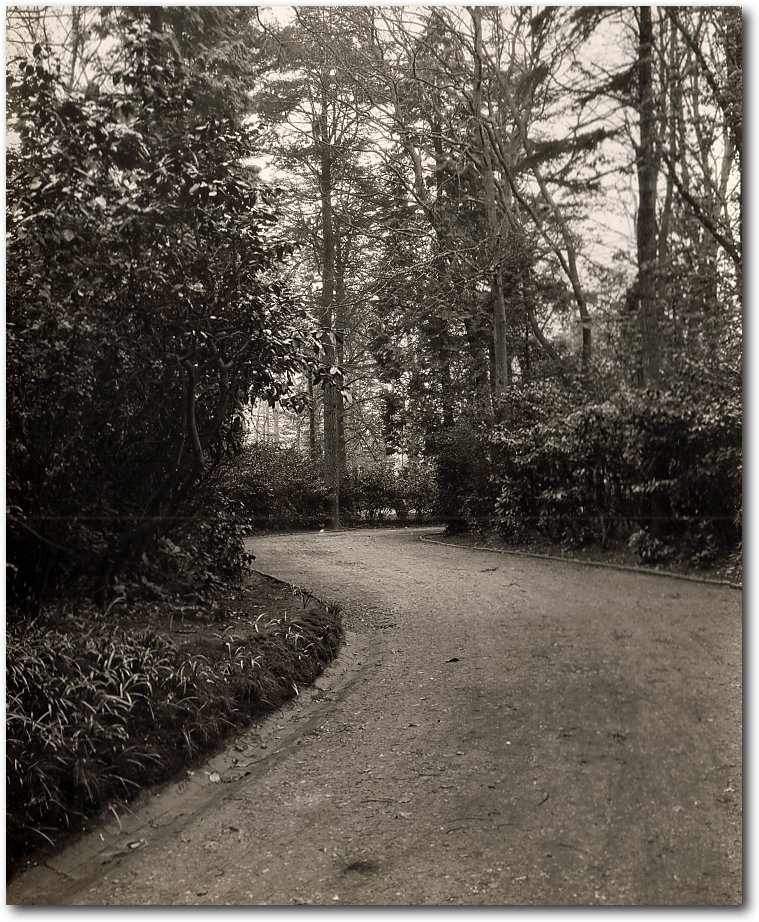 The driveway to the The Sycamores in the 1920s
(Unfortunately the Lodge is not visible!)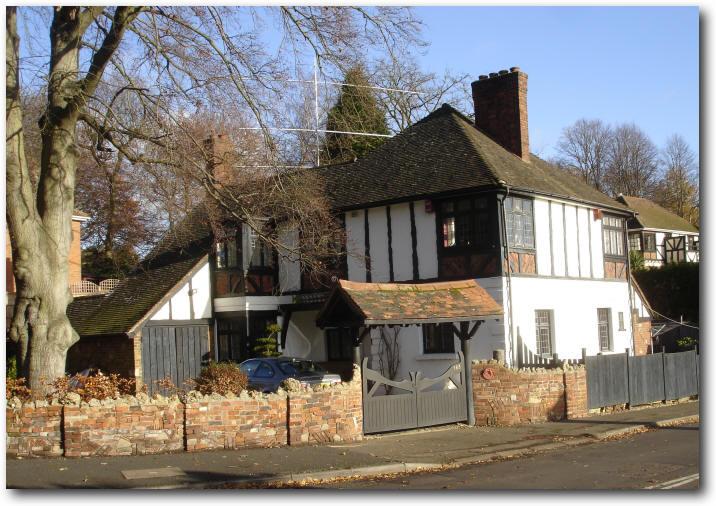 The Old White Lodge alive and well in 2007