William Knell, 1866 - 1874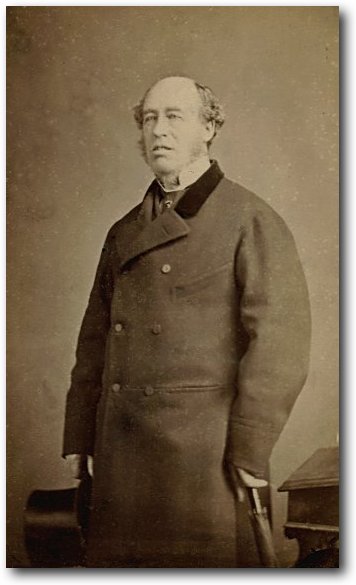 April 1871: The 1871 census below, The Sycamores estate and was occupied in that year by William Knell according to the 1871 census.
William Knell was 58 and he lived with his wife Elizabeth 61, Sarah Walker 66, Mary Anne Walker 35[?] William's Sister-in-law, William's niece and three domestic servants.
April 1871: Sycamore Cottages: The 1841 map of Farnborough Park showed two cottages located where the current lodge is located and I would suppose these are the two cottages called 'Sycamore cottages' referred to in the census. We cannot be 100% sure that these are the right cottages but it is likely.
In Sycamore Cottages at this time lived William Brace 44, Coachman & Pensioner and his wife Catherine 66, William Bruane 40 gardener & domestic servant and his wife Martha 40 and their three sons Danny 16, James 11 and George 9.
Photo William Knell [credit: Arthur Lunn of Cove]
Note: Arthur Lunn says the photograph was discovered by his father in Knellwood a house built by William Knell in the late 1860s. Arthur Lunn also says his middle name was Walter but we have been unable to confirm this.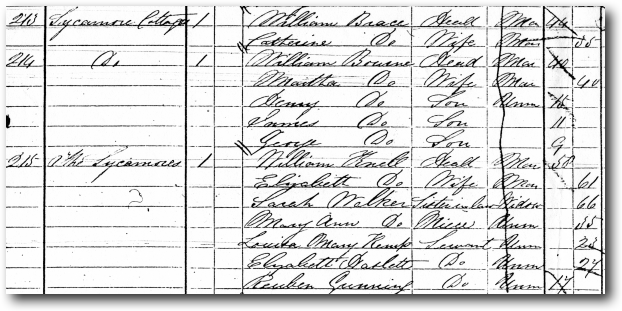 April 1871 Farnborough census
[Credit: Hampshire Record Office]
It's interesting to see that by 1871, the map below clearly shows a single lodge so we assume one of the cottages was extended in the square lodge which forms the core of today's Old White Lodge. It was certainly a single story building and if it was built in a similar style to that of other lodges in the area, it had a slate roof with a single chimney.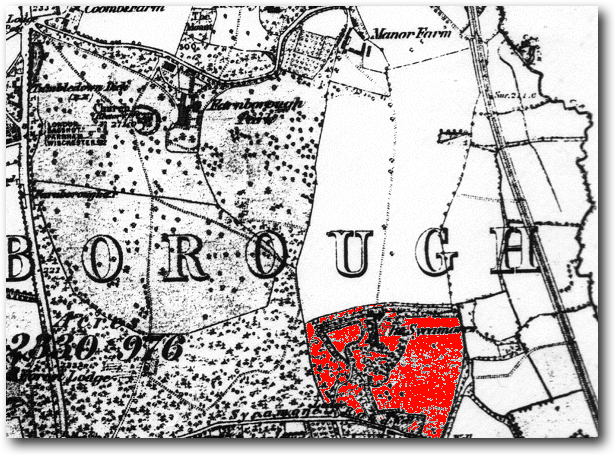 1871 map of Farnborough Park
[Credit: Farnborough library]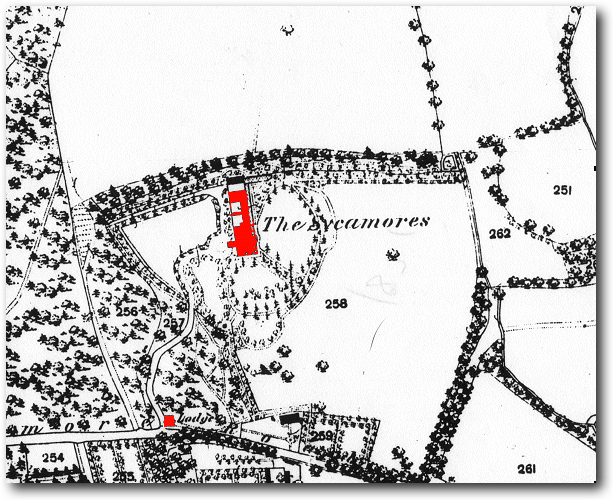 1871 map of The Sycamores estate
[Credit: Farnborough library]
June 1871: The Sycamores sold for the second time!
In June 1871 there was a sale of all the contents by the "Proprietor" of The Sycamores which was announced in The Times © on Wednesday, June 14th 1871 as shown below. Due to the timing we believe the "Proprietor" being Sir Thomas McMahon.
We suspect the contents were from Thomas Scovell's occupancy rather than William Knell's however. William Knell owned other houses in Farnborough so it would be unlikely he would be selling all his furniture. However, Thomas Scovell by this time had remarried and moved to London with his second wife Sarah. It is likely that Sir McMahon took occupancy of the house by late 1871.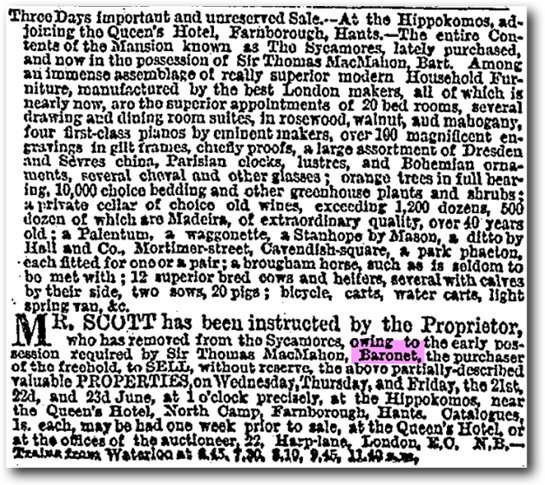 Sale of all the contents of The Sycamores in The Times © June 14th 1871
The advert was repeated in The Times © on the 17th June as well.
1875: By 1875, Major General Thomas Westropp McMahon had moved into The Sycamores.
1886: William Knell died on 5th March 1886 aged 76 and his wife Elizabeth followed in 1888 aged 79. Both are buried in the Victoria Road cemetery

in Farnborough.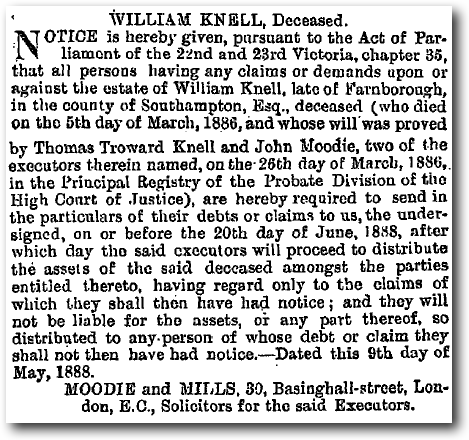 The London Gazette, May 11th 1888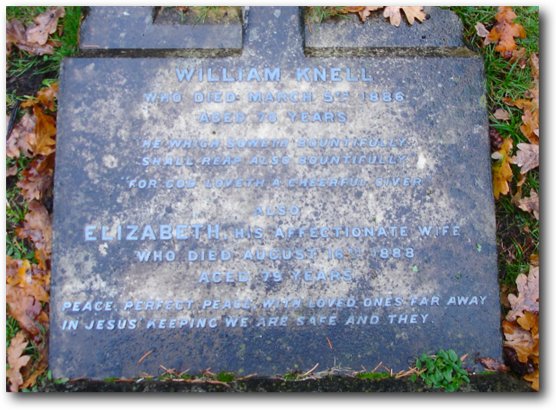 William and Elizabeth Knell's grave in Victoria Road cemetery